Wide selection of quality Orchestra strings instruments and accessories | Speak to us:
778-557-7770


In the hands of proficient violinist a low quality violin can sound decent but it will never sound great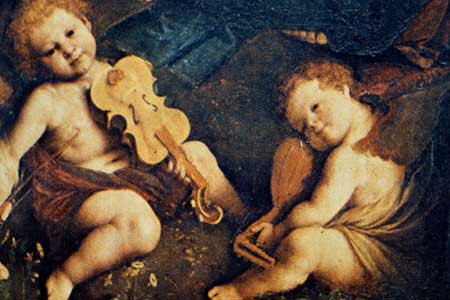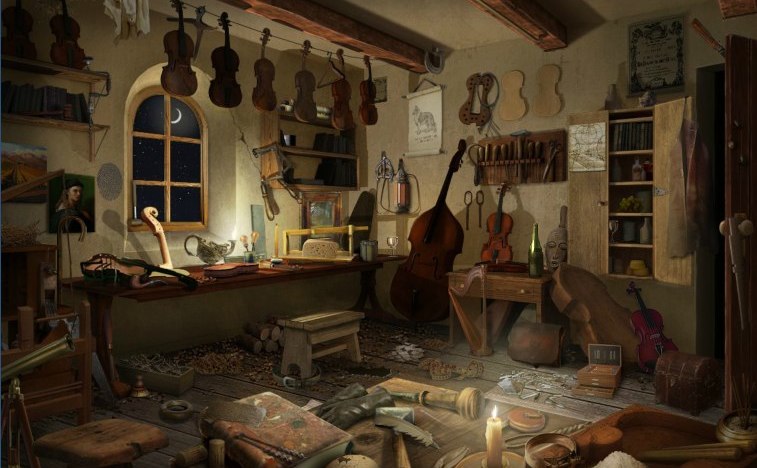 The first clear record of a violin-like instrument comes from paintings by Gaudenzio Ferrari. In his Madonna of the Orange Tree, painted 1530, a cherub is seen playing a bowed instrument which clearly has the hallmarks of violins.

The instruments Ferrari depicts have bulging front and back plates, strings which feed into peg-boxes with side pegs, and f-holes. They do not have frets. The only real difference between these instruments and the modern violin is that Ferrari's have three strings, and a rather more extravagant curved shape.

It is not clear exactly who made these first violins, but there is good evidence that they originate from northern Italy, in the vicinity of Milan. Not only are Ferrari's paintings in this area, but at the time towns like Brescia and Cremona had a great reputation for the craftsmanship of stringed instruments.
In the 19th and 20th centuries numerous violins were produced in France, Saxony and the Mittenwald in what is now Germany, in the Tyrol, now parts of Austria and Italy, and in Bohemia, now part of the Czech Republic.

About seven million violin family instruments and basses, and far more bows, were shipped from Markneukirchen between 1880 and 1914. Many 19th and early 20th century instruments shipped from Saxony were in fact made in Bohemia, where the cost of living was less. While the French workshops in Mirecourt employed hundreds of workers, the Saxon/Bohemian instruments were made by a cottage industry of mostly anonymous skilled laborers quickly turning out a simple, inexpensive product.

Today this market also sees instruments coming from China, Romania, and Bulgaria.
Copyright © Silver Strings 2000-2022. All rights reserved.
Other company names and logos may be the trademarks of their respective owners.